Clear
Aligners
Welcome to Prairie Hawk Dental, where we are committed to providing our patients with the best dental care possible. Our team of experienced dentists, Dr. Aaron Goodman, Dr. Matthew Young, and Dr. Aaron English, are dedicated to providing you with the highest quality of care and personalized attention to meet your unique needs. We offer various services, including clear aligners, to help you achieve the smile of your dreams in Castle Rock.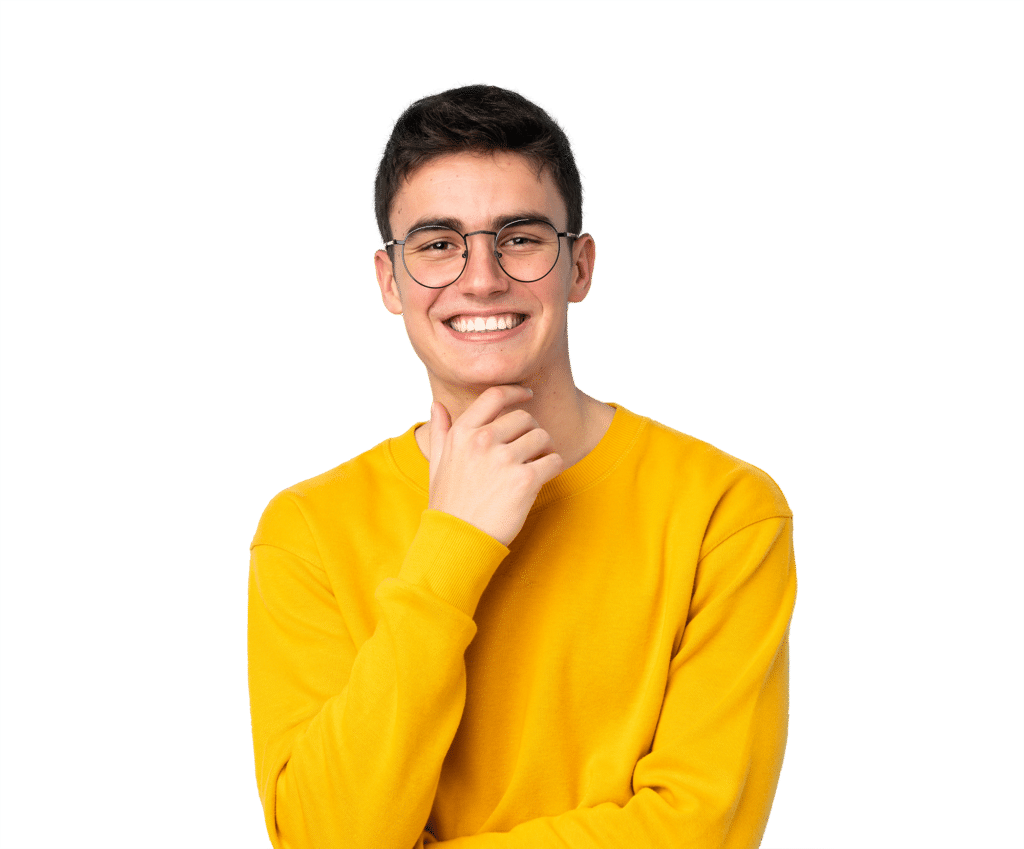 What are Clear Aligners?
Clear aligners are a popular alternative to traditional metal braces that can straighten teeth and improve bite alignment without the use of brackets and wires. Prairie Hawk Dental offers two types of clear aligners: Invisalign and SureSmile.
Invisalign
Invisalign is a brand of clear aligners that use a series of custom-made trays to move your teeth into the desired position gradually. The trays are made of a smooth, BPA-free plastic that is virtually invisible, making them a popular choice for adults who want to straighten their teeth without drawing attention to their orthodontic treatment. Invisalign aligners are also removable, meaning you can eat, drink whatever you want, and brush and floss your teeth normally.
SureSmile
SureSmile is another brand of clear aligners that uses advanced digital technology to create a custom treatment plan for each patient. SureSmile aligners are made of clear, comfortable plastic and are designed to fit snugly over your teeth. The aligners apply gentle pressure to the teeth to move them into the correct position, and like Invisalign, they are also removable.
The Clear Aligners Process
When you come to Prairie Hawk Dental for clear aligner treatment, our team of experienced dentists will thoroughly evaluate your teeth and gums to determine if clear aligners are the right option for you. If they are, we will take digital impressions of your teeth and create a custom treatment plan using advanced computer imaging technology. This allows us to show you how your teeth will move during treatment and give you an idea of your new smile.
Once your custom aligners are ready, we will show you how to wear them and provide instructions for proper care and maintenance. You must wear your aligners for 20-22 hours daily and change them every two weeks to keep your teeth moving in the right direction. Throughout your treatment, you will need to visit our office every six to eight weeks so that we can monitor your progress and make any necessary adjustments to your treatment plan.
Prairie Hawk Dental is committed to making clear aligner treatment as comfortable and convenient as possible. Our team of experienced dentists will work with you every step of the way to ensure that you achieve the best possible results. If you want clear aligner treatment, contact us today to schedule a consultation with one of our dentists.
High-Quality Clear Aligners
We are proud to offer clear aligners in Castle Rock, CO, and the surrounding areas. Our state-of-the-art dental office has the latest technology and amenities to ensure your visit is as comfortable and stress-free as possible. We are committed to providing our patients with the highest care and personalized attention to meet their unique needs.
In addition to clear aligners, we offer a wide range of dental services, including preventive care, restorative dentistry, cosmetic dentistry, and more. Our experienced dentists and dental professionals are dedicated to providing you with the best possible dental care to help you achieve optimal oral health.
Clear Aligners in Castle Rock, CO
At Prairie Hawk Dental, everyone deserves a healthy, beautiful smile. That's why we offer a variety of financing options to make our dental services more affordable and accessible to all of our patients. We accept most dental insurance plans and offer flexible payment plans and financing options to help you fit the cost of your treatment into your budget. Schedule an appointment today!