Cosmetic
Dentistry
Brighten and enhance your smile with cosmetic dentistry from Prairie Hawk Dental in Castle Rock, Colorado. We offer several cosmetic services to help you achieve the smile of your dreams. We offer four primary cosmetic dentistry services: teeth whitening, Lumineers, veneers, and cosmetic periodontal surgery. Keep reading to learn more about the different cosmetic dentistry procedures.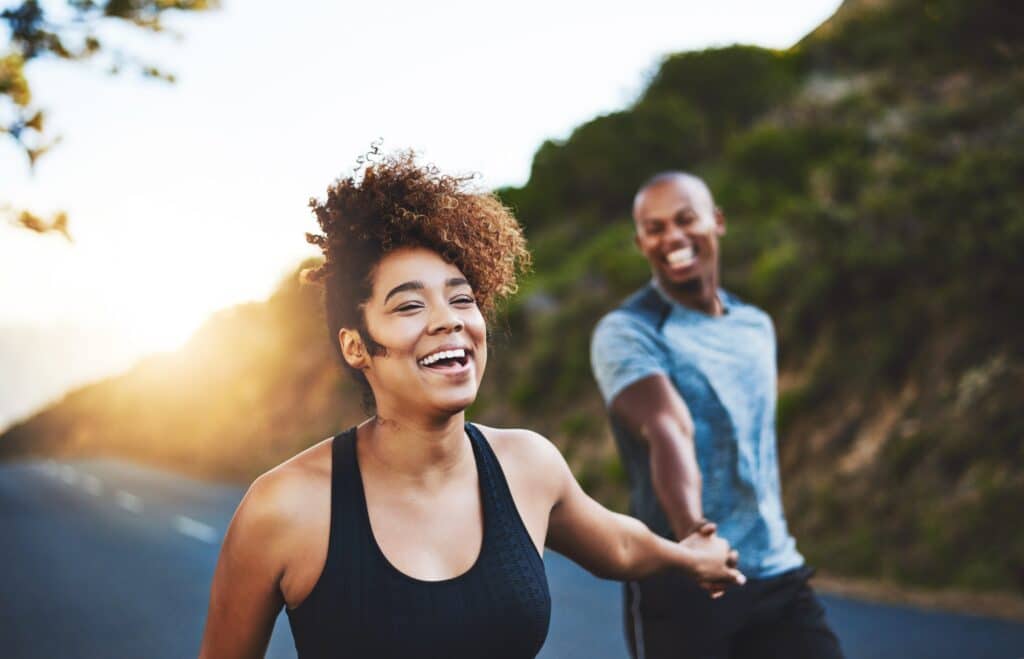 Teeth Whitening 
One way to brighten your smile is through teeth whitening from Prairie Hawk Dental. At our office, we utilize custom teeth bleaching trays for our patients. To whiten your teeth, we will first take an impression of your teeth to develop a custom whitening tray. With a custom whitening tray, you can brighten your teeth more effectively compared to over-the-counter whitening trays. Custom trays fit your smile and whiten all the crevices of your teeth. With professional teeth whitening from Prairie Hawk Dental, you will receive professional-strength whitening bleach. With this bleach, you can whiten your teeth quicker than over-the-counter solutions. 
Cosmetic Periodontal Surgery 
Many patients have prominent gums and want to enhance their smiles by shortening or lengthening their gums to make their teeth appear larger or smaller. With cosmetic periodontal surgery, our dentists can lessen the size of your gums with periodontal surgery. Cosmetic periodontal surgery can also be used to shrink the size of your tooth if it appears too long. Your dentist will use a tissue graft to shrink the size of lengthy teeth. If you are interested in changing the appearance of your gums and teeth, call our office today. We would be happy to discuss the options with you. 
Lumineers vs. Dental Veneers
If you are looking for an easy way to brighten, straighten, and enlarge your smile, dental Lumineers or veneers may be right for you. Lumineers and veneers are similar to each other. However, they do have a few differences. 
One similarity is that both Lumineers and veneers are like a shell that fits over the teeth to cover discolored or misshapen teeth. Lumineers do not require as much prep work as veneers. However, they are thinner than dental veneers. With a more delicate material, they cannot cover up severe discoloration.  Although, without as much prep work, it is cheaper and does not roughen up the front of your tooth. Dental Veneers are a thicker porcelain material your dentist can use to cover severely discolored and misshapen teeth. Although dental veneers require more prep work and are more expensive, they are more durable and can last longer than Lumineers. If you could benefit from dental veneers or Lumineers, call our office today to determine which is right for you. 
Other Cosmetic Dentistry Procedures 
Our office also offers other cosmetic dentistry procedures, such as dental crowns and dental bonding. If your teeth are misaligned, stained, or not what you would like, your dentist can enhance your smile with dental bonding or crowns. 
Cosmetic dentistry is one way that Prairie Hawk Dental helps you achieve the smile of your dreams. Whether you want to enhance your smile by brightening or enlarging it, our office can help you. We offer cosmetic dentistry services such as teeth whitening, cosmetic periodontal surgery, Lumineers, and veneers. At our office, you can transform the appearance of your smile with a few dental visits. For more information about cosmetic dentistry or to schedule an appointment, call our office today.